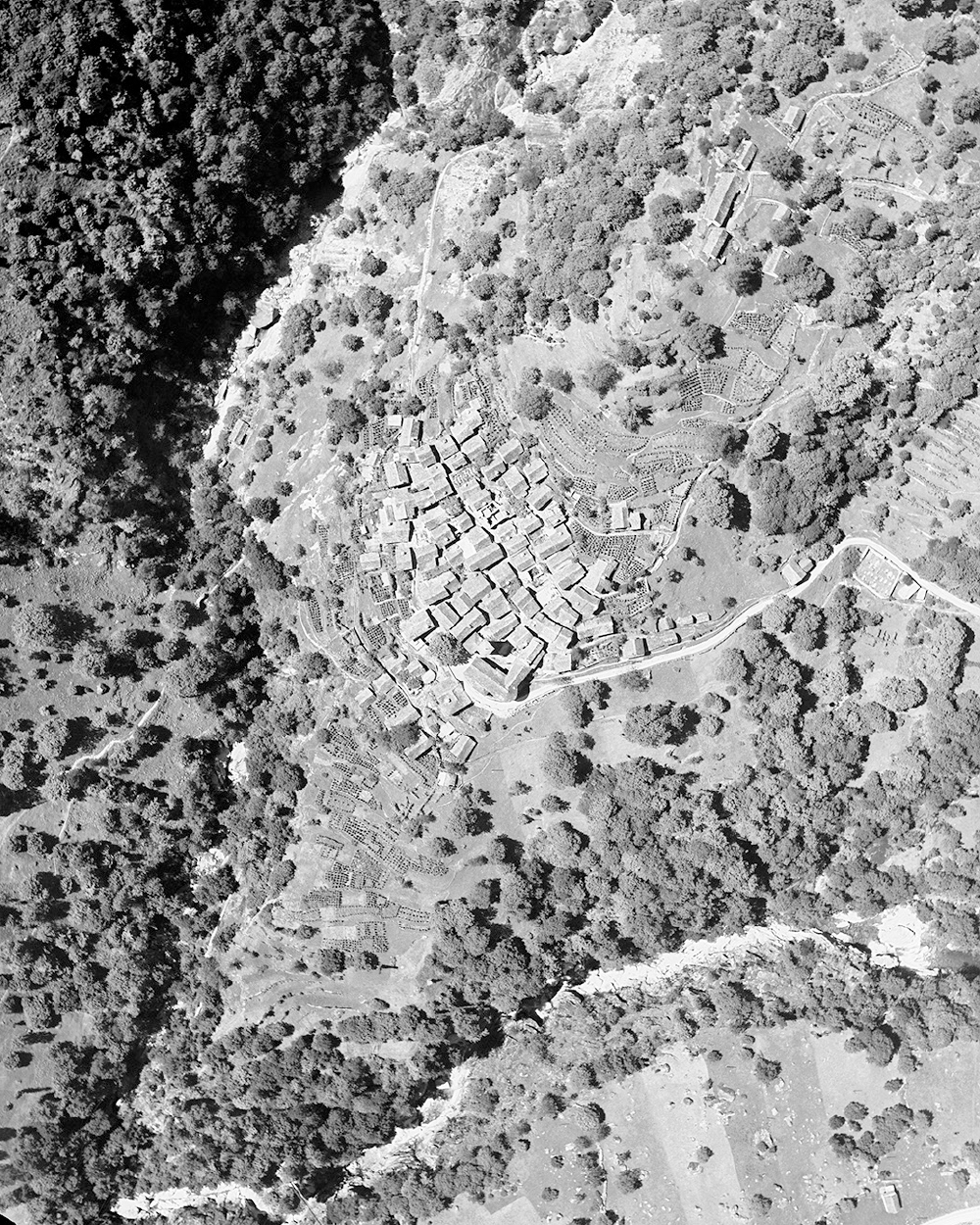 Aerial photograph, 1942. Source: Swisstopo.
Corippo is a Swiss commune in the canton of Ticino situated on a steep promontory in the Verzasca Valley. The village, which became an independent commune in 1822, still retains its rugged and primitive charm, bearing witness to a rural way of life dating back over 700 years. For centuries, the local people lived off the land. In 1850 the population reached its peak at 315 inhabitants; by 1950, owing to emigration to California and Australia, there were just 70 people living in the village. Currently there are 11 inhabitants. From April 2021 Corippo will be part of the new Verzasca municipality.
An alley at the historical centre of the village in the 1920-1930.
Photo: Rudolf Zinggeler (Swiss National Library, Federal Archive of Historical Monuments, Zinggeler collection).